Welcome to the Idaho Cutting Horse Association
"HAPPY 2018 TO ALL"
SAVE THE DATES!
The ICHA Spring Show will take place March 21-25
For Spring Show info, schedule, and online entry click here.
Two Days of Aged Events! Three Days of Weekend Classes!
$750/$500 Added Money
Fresh Cattle in ALL Classes including Jackpot
---
Click here for the ICHA 2018 Show Schedule
---
The ICHA is very happy to welcome Becke Petterson back as our Vendor Coordinator for 2018!
Becke did a fabulous job in 2017 and has graciously offered to help us again this year
A BIG THANK YOU to all of our wonderful vendors who bring their wares to sell at our shows! We greatly appreciate you!
Becke can be reached at 208-539-243 for all of your Vendor questions, and needs.
The ICHA is very excited to welcome Pat Looney as our Sponsor Coordinator for 2018!
Pat has done a huge amount of work behind the scenes for the past few years and she has graciously offered to help us with our Sponsor Program this year
A HUGE THANK YOU to all of the ICHA Sponsors in past seasons! You are critical to our success!
Pat can be reached at 208-880-6859 for all Sponsor questions, needs, and ideas
---
FOUND: 1968 Idaho High School Rodeo State Cutting Champion Buckle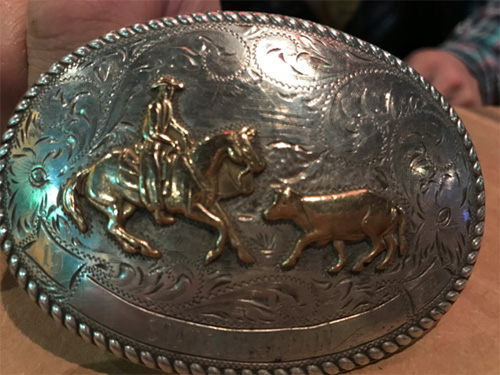 Please contact Cindy Mann at 208-720-0413 or hideawayranch@gmail.com to claim this buckle
---
Stay tuned for information on a General Membership Meeting to be held just prior to the Spring Show
---
Find all of your great photos from Laurie Errington, Scootemnshootem Photography: www.scootemnshootem.photoreflect.com