MARK YOUR CALENDARS FOR THE
201

8

ICHA FUTURITY & LAE, INCLUDING THE MERCURIA, WORLD SERIES OF CUTTING
AUGUST 2

4

th – SEPTEMBER
2nd, 2018!
Thank you to all who attended the 2017 ICHA Futurity & LAE, Including the Mercuria World Series of Cutting!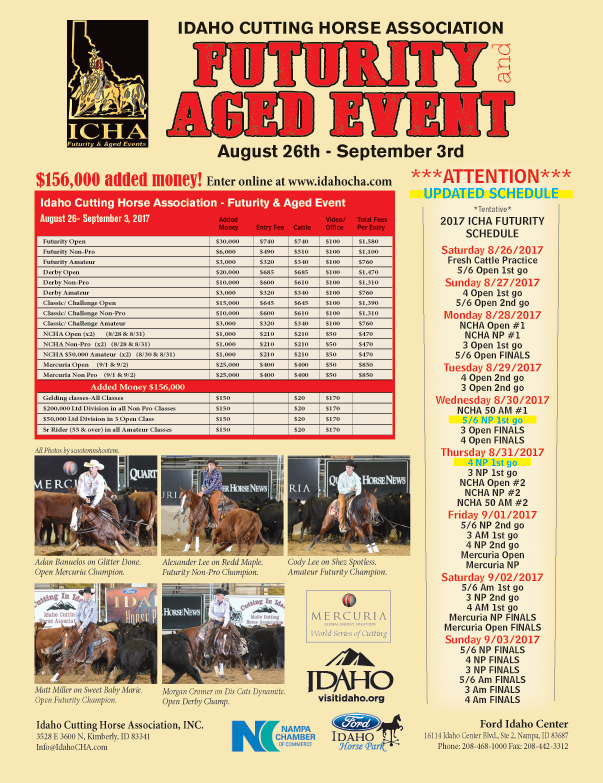 Click to view info packet
Stalls for the event on or before August 14, 2017 are $205. Stall reservations made after August 14 will incur a $45 late fee, in addition to the $205.
FORMS
LINKS
PAYMENT

Use PayPal button for office payments of practices, memberhships, etc.
PLEASE add 3% convenience fee to total.
PLEASE NOTE: Entries must be made online.
Payment must be made before entry will be in draw.