Welcome to the Idaho Cutting Horse Association
2021 ICHA Spring LAE & Weekend Show
March 24-28, 2021
3 LAE & 3 Weekend Shows over 5 days
CLICK TO VIEW CONFIRMATIONS/DRAWS/RESULTS
Click here for the most up to date information, forms, and fees.
ICHA Spring LAE & Weekend Show UPDATE:
Joint Circuit approved: Redwood & Big Sky
New this year: 2 Show Pen Schedule.
For Wednesday 3/24-the first 4 classes (OPEN, NP, 4 OPEN and 50, AM) will be drawn and posted Tuesday late afternoon.
Rest of the classes will be drawn Wed am
Since we have FRESH CATTLE ALL CLASSES, we will be asking for entries to be finalized the day before, but we want to make sure our flow with the 2 show pens runs smoothly and accommodates everyone. Therefore, we will adjust and modify our draw schedule as the flow of running 2 show pens is established.
Saturday checkout will be available and encouraged for all to lighten the strain of Sunday and reduce lines at checkout.
Thank you all for your continued support of our Spring Show!!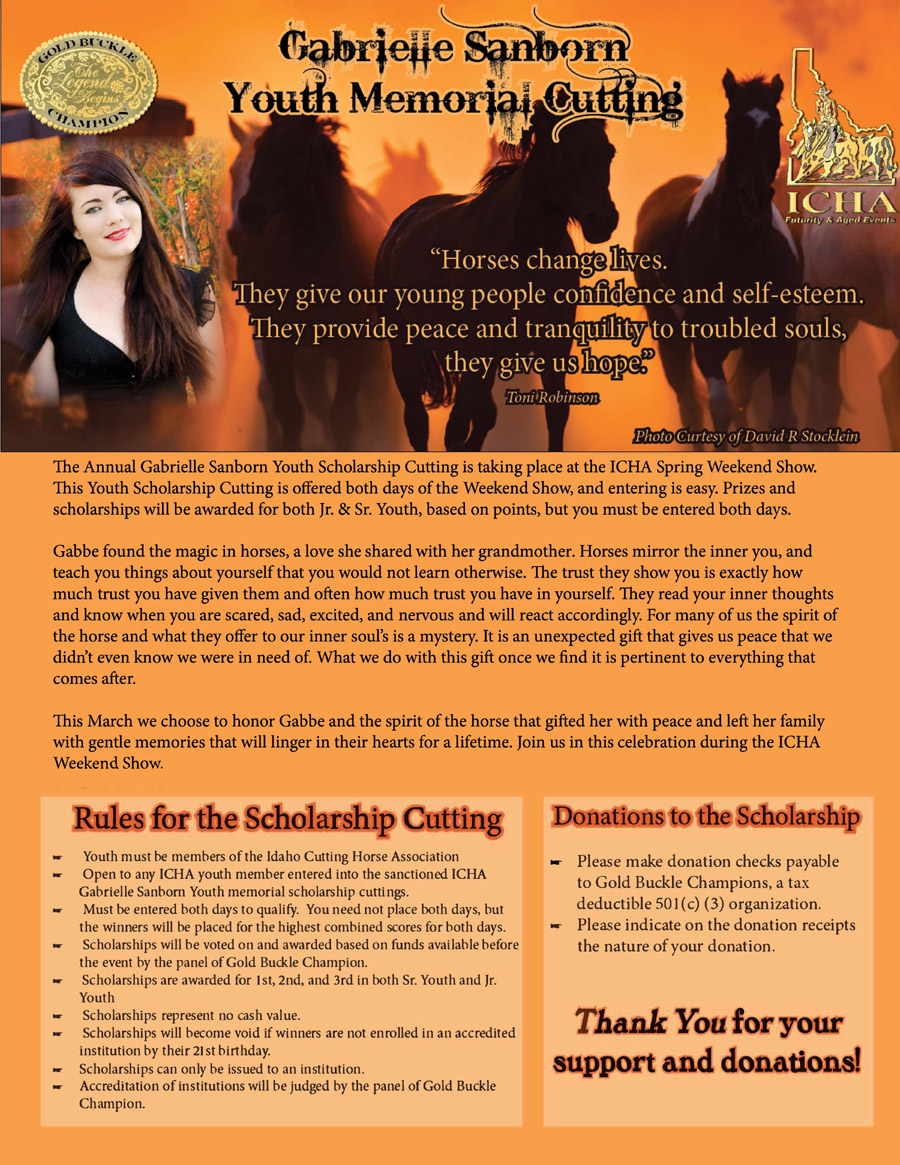 Click on flyer for larger view
Click here to view rules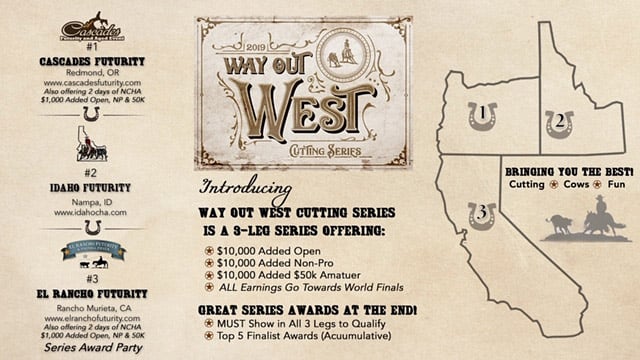 Announcing the Idaho Challenger series!
Offered for the 15am and the 35np classes, Vests to the top 3 money earners for each go. Buckles to the highest money earners for the series. Must show in both goes.
---
---
Find all of your great photos from Laurie Errington, Scootemnshootem Photography: www.scootemnshootem.photoreflect.com